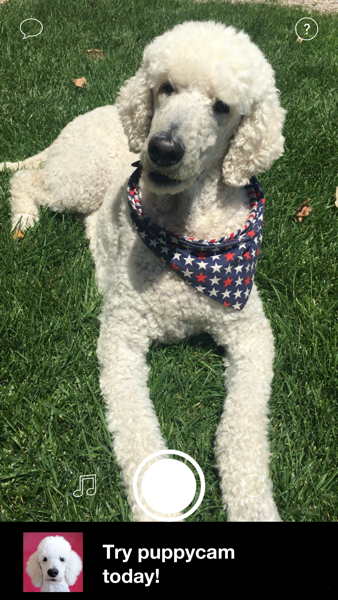 Puppy Cam
Capturing a great photo of your dog can be difficult without help. PuppyCam offers a unique camera interface complete with a noise maker to help you capture great photos of your dog.
All of the photos taken with PuppyCam are saved to your device's camera roll where you can edit them with your favorite App or share them with your friends.
Use James the animated test puppy to practice your photo skills, you can find James in the help section of the app.
Download Puppy Cam now in the App Store!
Need help with the app?
We do our best to create fun and useful apps, but hearing from you is what helps us to make them even better. So please contact us using the form on this page. We look forward to hearing from you!
COOKIES
PRIVACY
© OurBigAdventure, LLC